Welcome to the Arroyo Grande Public Art Program!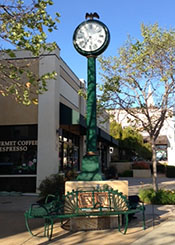 Arroyo Grande Public Arts is a non-profit volunteer organization dedicated to bringing public art to the City of Arroyo Grande. We hope to enrich Arroyo Grande's visual appeal with art that reflects our unique culture and rich history, while providing local artists an opportunity to showcase their work.
What is Public Art? The term public art refers to works of art in any media that have been planned and executed with the intention of being staged in the public domain, usually outside and accessible to all. The term is significant within the art world, to whom it signifies a particular working practice, with implications of site specificity, community involvement and collaboration.
Vision Statement: We envision beautiful, engaging open spaces with public art woven into the public infrastructure, where public art defines and reflects our community identity.
Mission Statement: Our Mission is to encourage and support Public Art projects that stimulate a cultural environment that reflects the city's heritage and character. Our support will include but not be limited to identification, funding, installation, support, and maintenance of public works of art.
Goals:
• Promote and support the work of local and national artists
• Respond to and reflect the diverse nature of Arroyo Grande's population, history and growth
• Approach the entire city as a showcase for public art
• Engage the community to encourage public art sponsorship
Programs:

Artist Call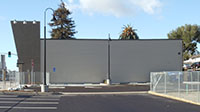 REQUEST FOR PROPOSALS FOR PROFESSIONAL SERVICES FOR MURAL TO BE LOCATED AT 303 E. BRANCH STEET, ARROYO GRANDE, CA
Proposal Request: February 3, 2014

Proposals Due: March 5, 2014.
Project: Mural on exterior wall of newly restored building in the historic Village of Arroyo Grande, CA
Theme: Farming/cultural history of the area
Location: 303 E. Branch Street, Arroyo Grande, CA
Wall dimensions: 79 feet long by 22 feet high.
Budget: $30,000.
Arroyo Grande Public Art, in conjunction with NKT Commercial, is seeking proposals from qualified professional muralists to create an historical mural related to the agricultural history of Arroyo Grande on the east side of the building located at 303 Branch Street, Arroyo Grande, CA.
Download the Request For Proposal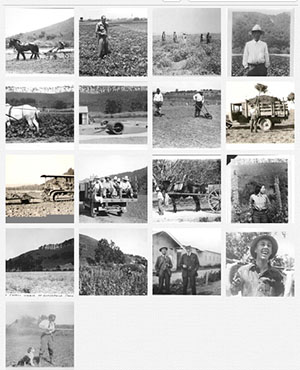 -----------------------------
Committee Members:
Trudy Jarratt, Chair
Bob Lund
Marlene Robinson
Nan Fowler
Sandy Cheek
Bob Querry
Verena Maier
David Hirsch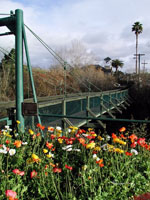 Links (under construction):
• Guide Maps
• Artists
• Schools and Community Organizations
• Press
• Sponsors
• Art on the Move
Contact Information:
agpublicart@gmail.com