Gary Hoving, Program Coordinator

The South County Historical Society works with Arroyo Grande In Bloom to help promote and protect our city's historical resources.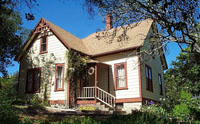 The South County Historical Society is dedicated to the research, restoration and dissemination of information to preserve our historical heritage. The Society represents the areas of Arroyo Grande, Pismo Beach, Avila Beach, Grover Beach, Oceano, Nipomo, Halcyon, Edna Valley, Los Berros, Oso Flaco and Huasna in San Luis Obispo County, California.

Arroyo Grande's modern history began in 1837 when the Mexican government granted a huge tract of land to Francis Z. Branch. Mr. Branch and his wife Manuela Carlon built their adobe home on what is still called Branch Mill Road. The family prospered and in 1867 Mr. Branch laid out the early streets in the Village as we know it today. The city's history is rich with early California history, including statehood in 1850 and the western movement that followed. It continues today as an agricultural community due to its prime alluvial soils and 12 month growing season.
The goals of Arroyo Grande In Bloom and the South County Historical Society intersect by stressing the preservation of the community's cultural heritage, including its bridges, buildings, cemeteries, oral histories, and museum exhibits.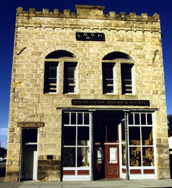 Research shows us that those who can envision their past can more easily envision their future. SCHS, working with city and community groups throughout the year, is committed to the idea that the uniqueness of this area will be protected for future generations to enjoy.
Research also shows that the display of its heritage not only benefits residents, but attracts tourists who enjoy spending their time in a beautiful setting with festivals, museums, restaurants, and parks for entertainment.
Since 1976 the South County Historical Society has taken an active roll in our community as stewards of many of our city's historical resources as well as developing and operating 5 museums and a historic reference library.
Please visit the South County Historical Society website for additional information.