Bob Lund, Program Coordinator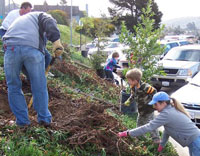 Community involvement is imperative to the success of Arroyo Grande In Bloom. We strive to get everyone in our community to participate in our beautification projects and volunteer a portion of their free time to Arroyo Grande In Bloom.
We are very fortunate to have the full support of our city government and staff as well as the support of local businesses and individual homeowners. We work closely with the city to coordinate projects on public land. In business areas, like the Village, we coordinate with both the city as well as the Village Improvement Association. We also work with individual property owners when a project on private land would be to the benefit of the city and our community.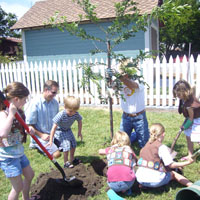 We have formed a partnership with our local schools to promote beautification projects and to educate our youth to the benefits of volunteerism, horticulture, ecology, environmental resources, and city beautification. The future growth and success of Arroyo Grande In Bloom depends on the involvement of our children and what they learn in their formative years.
We also strive to educate the public through presentations to clubs, youth and service groups, and governing bodies. These presentations show what Arroyo Grande In Bloom is about, how the public can help by volunteering their time, and what projects we have done that have benefited the community. The presentations can also be tailored to specific subjects of interest to the participating group.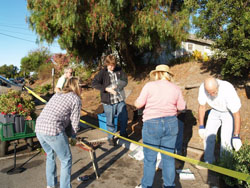 We encourage all individuals, service groups, churches, fraternal organizations, business organizations and youth groups that want make a difference and have a positive influence on the appearance and well being of our community to join us in our efforts. Together we will help make our city a better place to live, work, play, and visit.
Most projects occur on Saturday mornings and last 2-3 hours. Every effort helps and we want our volunteers to feel free to work as much or as little as they are able.